You are welcome to utilize the City's ball fields and other complex amenities from 8:00am to 10:00 pm, without charge or reservation, on a first-come, first served basis. A permit is required for a private reservation, all sport organization, club activities, and commercial use. For more information, please contact Parks and Recreation (814) 827-3741 for questions regarding field availability.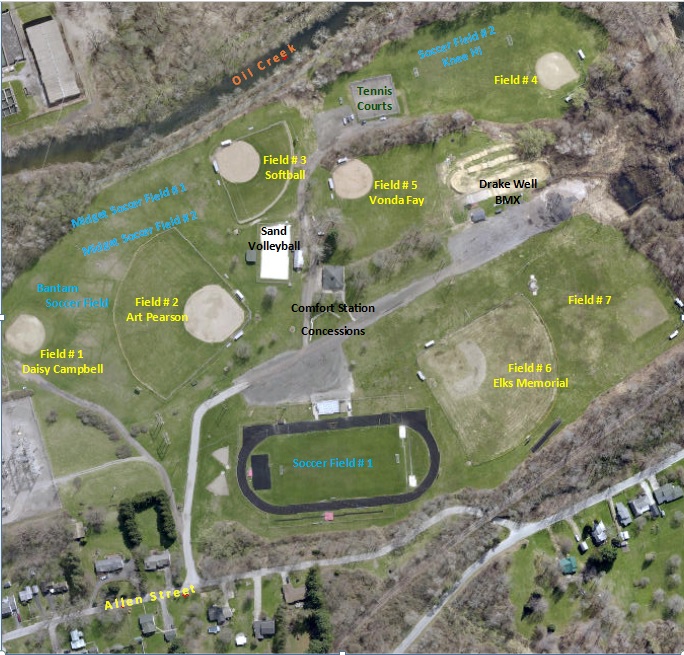 A 38-acre community park and sports complex boasting many outdoor facilities for active recreational pursuits. Many of the facilities as well as their maintenance and upkeep are shared with the School District.
Facilities include a picnic shelter, comfort facility/concession stand, track and field complex, eight baseball/softball fields, batting cages, seven soccer fields, two sand volleyball courts, two tennis courts, the Drake Well BMX track, and several large parking lots.
Bordering the Complex to the east and north are the Queen City Trail which is part of the Erie to Pittsburgh Trail and Oil Creek.