Burgess Park, the City's oldest community park, features facilities such as a variety of sports courts, open air picnic shelters, a sledding hill, pond, skate park, playground, water spray park (free entry) slated to open in 2019 and more.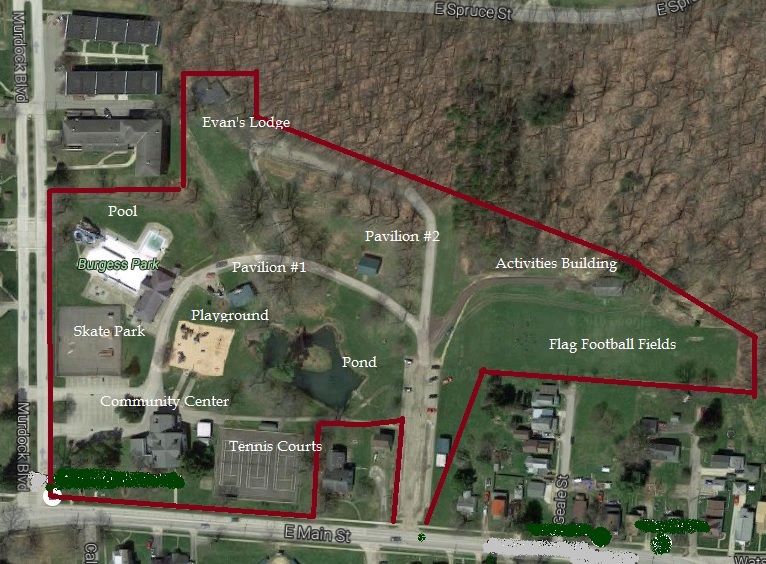 Pavilion #1, located on the West end of the park, is faced with stone, has water, electricity, and a seating capacity of approximately 70-80 overlooking the pond.
Pavilion #2, an all sides open shelter, located in the middle of the park has charcoal grills, seating capacity of 70-80 and overlooks the entire park.
The Activities Building lies on the East end of Burgess Park. It is a three-sided building, with a charcoal grill, water, electricity, and restrooms available. Seating capacity of approximately 70-80.
Burgess Park is also home to the Titusville Community Center which houses the Senior Center whose mission is to assure that older adults, remain active, independent, healthy and involved in the community
.
Titusville Council on the Arts is an organization whose goal is to make the arts affordable and available for the entire community through diverse programming that represents all components of the arts. Its mission is to stimulate, encourage, expand, and support the practices, appreciation, and understanding of the performing and visual arts among area residents.